The Squirrel
Whisky, frisky,
Hippity hop;
Up he goes
To the tree top!
Whirly, twirly,
Round and round,
Down he scampers
To the ground.
Furly, curly
What a tail!
Tall as a feather
Broad as a sail!
Where's his supper?
In the shell,
Snappity, crackity,
Out it fell.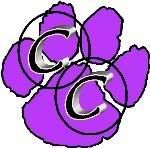 Click on the paw to join in on the meme!
Copyright ©2004-2011 Jottings From Jersey© All Right's reserved Jottings From Jersey.
This Feed is for personal non-commercial, non - derivative use only. If you are not reading this material in your news aggregator, or at
http://jottingsfromjersey.blogspot.com/
the site you are looking at is guilty of copyright infringement.